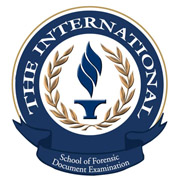 Application &
Request for Interview Page
Submit Your Application now into the International
School of Forensic Document Examination
Congratulations on pursuing a new career as an expert document examiner. We are now accepting applications and deposits for the next semester. We are limiting our class size this year from specific countries and cities to enhance profitibility and limit direct competition.

Complete your application for interview right away to be considered for one of these valuable spots in our highly acclaimed Certification Program & Business Mentoring Program.
If you are ready to learn more information and be considered for our pgram, please scroll down and submit a request for a School Tour and Speak to one of our Admissions Officers.
The next class will start in the coming few months. We are very selective about students we accept. We have a strict criteria of character, education, and location. We are very selective because we are comitted to your success.

Plus, financing is available for some of the tuition. If you are not able to pre-pay the entire tuition, early submission of your application is a must so our team can assist you in completing the loan application paperwork for our US Based line of credit financial aid team. We currently do not have banks or institutions for non-US residents financial aid. We are still looking. : )
If you are to ready get more information, just answer the few questions and submit your request for a School Tour and speak to one of our team members.
Do not delay putting your application in for the next Semester so you can "lock in" your location and confirm you are the only student in your location.
Overview of the Program:
6 Module Core Curriculum, Mentoring, Proficiency Tests, & Certification
Core Curriculum for Classes and The Apprenticeship Program
Tuition To Be Discussed During Your Private Tour.
Revenue Sharing
US and Canadians students will have the opportunity to partner with us and start working within a few months as part of our US based office. Get real experience working with us, before you have the pressure of rendering an opinion. You will begin to share in the revenue right away. Ask for details and if you qualify.
Mentorship and 2-4 year Business Partnerships Revenue Share & Business Training fee applies. You will invest an additional fee each month which can be paid from actual revenue in a revenue sharing model. You have the option of continuing the marketing partnership after year 4, if you choose to stay a member of the marketing co-op so you have a marketing team to support you over the next decade.
---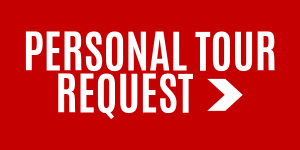 Yes, I am completing the Book at Tour Questionaire and look forward to a face to face video interview.
---
We're here to answer all of your questions before your enrollment.
Contact us by email, or at the phone number below.
Sincerely,
The School of Forensic Document Examination

admin [@] internationalschool.us
Questions: 1-310-779-7224
Office Address
International School
15233 Ventura Blvd. Floor 5
Sherman Oaks, CA 91404
Drop Out / Tuition No Refund Policy - Satisfaction Guarantee
Our Faculty has been featured on CNN, Court TV, CNBC, Fox News, and many other credible news media worldwide. We are the worldwide leader in handwriting related certifications and trainings.