Hi, Welcome to The School of Forensic Document Examination.
With identity theft, forgery, and estate fraud, on the rise, there
is a growing need for qualified
document examiners.
If you are curious about a career in
the fascinating investigative field of
document examination, I'd like to invite you to learn more of what it is like to work in this field, and what it takes to obtain training in this highly specialized profession.
Plus, on the next page, you will be
invited to over two hours of audio
lecture and classroom information
from our top two professors about
the exciting new career of forensic
document examination. We have audio interviews, special reports, and even video lectures to share with you.
Be assured, your email and name
are safe with us; we never share
our list, and you can opt to be removed from our student database with one click. No worries.
So, submit your name and email address on this page to get started learning more.  Classes fill up fast and we often have a waiting list. 

If you are already a working and trained forensic document examiner who is  looking for proficiency tests or a USA Certification based on your qualifications, work history,  and a challenging series of verbal and written exams, please email me directly about that unique program to qualified individuals from all over the world.  We have a special program for those of you who fall into this category.  We have worked with students from Nigeria, Turkey, India, USA, Australia, New Zealand and many other countries to assist them in getting the credentials you need to further your career.
Sincerely,
The International School of Forensic Document Examination
310-779-7224 CA, USA
1-877-297-4846
Are you curious about a career in forensic document examination and forgery detection?
Yes, Tell me more about your International Program for Training Forensic Document Examiners
Yes, Allow me to view the full video introduction, audio FAQs, the written application and all the low tuition options on the very next pages.
Provide me with the opportunity to speak to someone from your school about my particular situation. I would like to ask some questions and discuss your Certification program in more detail.


And, I realize you are now taking International Students and have automated the distance learning program so I can learn at my own pace, on my own schedule - even if I have a full-time job.
And, finally... tell me about the options for working part-time while training with a mentor and the options of joining the Career Track Coaching and Marketing Program.
I'm going to put my contact information in the box below. Please give me instant access to all of the above information (including video tour and video interviews on the next page) and please keep my email, name, and phone number private. (Yes, respect your privacy and never share your data with anyone! We hate spam, too)

Fill in the simple form below and get instant access to all our Tuition Prices, Mp3 Preview Classes, Comprehensive Video Tour, and Curriculum Details.
Please fill in the fields below to get instant access:
(Bold items are required fields and the rest are optional, but helpful for our staff.)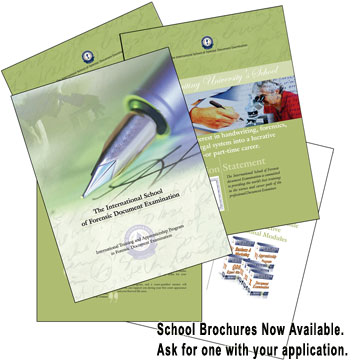 Your information is totally respected and never sold or rented.
We are a spam free educational institution. Submit with confidence. We respect your privacy.
"Working with real cases really helps me refine my skills. The faculty is always ready and willing to help, and I gain confidence and experience with each exercise. "
Ken Fong, Member of the inaugural class